See the ordinary world in a new and magical way with my images.  This Stargazer Lily mug is magnificent for lighting up your day.  Who can resist these luscious magenta pink and white beauties?  ~ Susan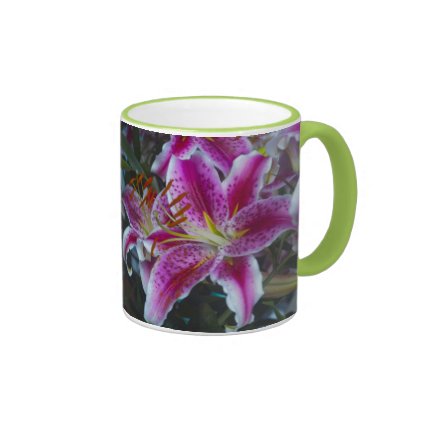 Stargazer Lilies Pink & Magenta Mugs
Stunning magenta, pink, white Stargazer Lily. A beautiful image that will adorn your home and life. A friend of mine received an amazing bouquet of lilies and I reached for my camera to photograph it.
Please click to customize.
For more beautiful products from my Zazzle shop, please go to http://zazzle.com/SusanElkin.
Make your heart and home brighter with one of my unique mugs!!  This photograph was taken in the Boston Gardens.  I love these white flowers – they brighten everything up! ~ Susan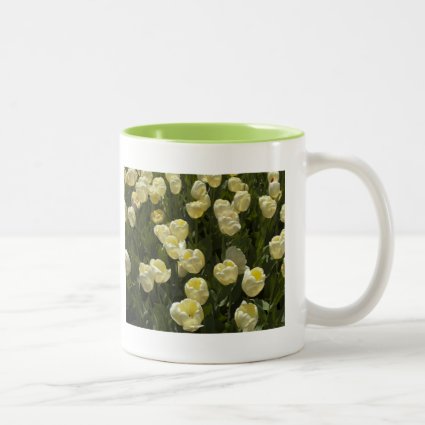 White Tulips in the Boston Gardens Mugs
Photography – Field of gorgeous white tulips at the Boston Gardens, Boston, MA
Please click to customize this mug.
For more beautiful products from my Zazzle shop, please go to http://zazzle.com/SusanElkin.
See the ordinary world in a new and magical way with my images.  I always love seeing this image!  Here you can have it in your home as napkins.  Thank you!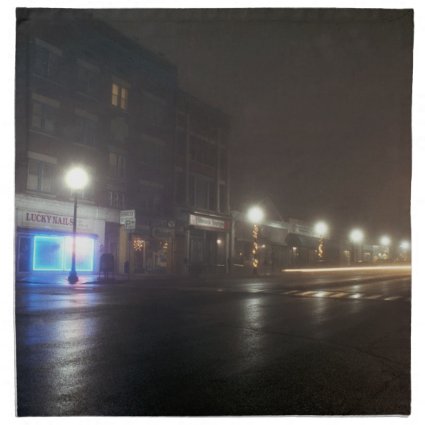 Streetscape IV – Greenfield as Paris Printed Napkins
Night lights reflect on the sidewalks and streets after a rain. Buildings have blue neon lights that spill out of the shop windows. Shimmering streaks and reflections are white, black, gray as they make the town look magical.
A viewer, who recently attended Susan's "Night Light" series exhibition, was so taken by how she captured Main Street of his home town that he felt compelled to say, "Susan makes Greenfield look like Paris, France." This image entitled Streetscape IV was one of the images included in that series. This beautiful fine art photograph will enhance any place your home or work place.
Please click to customize.
For more beautiful products from my Zazzle shop, please go to http://zazzle.com/SusanElkin.
I am sharing this … do you like this?  Thank you for looking!! ~ Susan Elkin
Bottlescape VIII © Susan Elkin
A serendipitous moment happened today. I decided to reach out to a SEO Blogger entrepreneur.  I met him several months ago at a seminar I attended. He said he was open to training me in the world of SEO blogging.  Every time I thought about calling him I got scared and never did – UNTIL NOW.
I decided, let the chips fall where they may – if he's still willing to take me on as a trainee then I'll seize the opportunity.  We 'll be meeting for lunch to discuss the particulars.
Wish me luck.
~~Susan Elkin Photography
Very soon I'll be flying to Israel. It's been several decades since I lived their for a couple of years. Naturally, I wouldn't think that time stood still, there will be many changes, so many dramatic changes that I won't recognize many places.
In the beginning of my stay in Israel I lived on a small Hungarian kibbutz in the north and its name  Kibbutz Ma'gan. Where I lived was in a humble cabin. When I looked out from the entrance of the cabin the lake of Galilee was right there. Wow, what a magnificent sight to wake up to every morning. The huge lake was so close to where I lived I actually designed a diving board in my head.
Of course, I can't forget the magnificent Peacocks that woke me up every morning. I wasn't so crazy about their sound but when they spread their gloriously vibrant colored feathers I stood spellbound. One of the first couple of places I want to go is that small Hungarian Kibbutz.
I've decided to "seize the day" and revisit Israel.  When I return I'll share my experiences with you. Shalom, Shalom.
~ Susan Elkin
I hope you enjoy Diane's Bubblescapes – they seem to transport me into an incredible world of vivacious color, form and magic.
The Facebook Zazzle Gallery Directory is a very cool group that has been formed to showcase some of the incredible art that exists at Zazzle. Every week we all feature the work of 4 different artists. Each of us is showing others' work as part of our dedication to highlight Facebook Zazzle artists. Thank you so very much!! ~ Susan
Here is one of my NEW Plates
The Facebook Zazzle Gallery Directory is a very cool group that has been formed to showcase some of the incredible art that exists at Zazzle. Every week we all feature the work of 4 different artists. Each of us is showing others' work as part of our dedication to highlight Facebook Zazzle artists. Thank you so very much!! ~ Susan
Here is one of my NEW  Teapots
The Facebook Zazzle Gallery Directory is a very cool group that has been formed to showcase some of the incredible art that exists at Zazzle. Every week we all feature the work of 4 different artists. Each of us is showing others' work as part of our dedication to highlight Facebook Zazzle artists. Thank you so very much!! ~ Susan
keep looking »